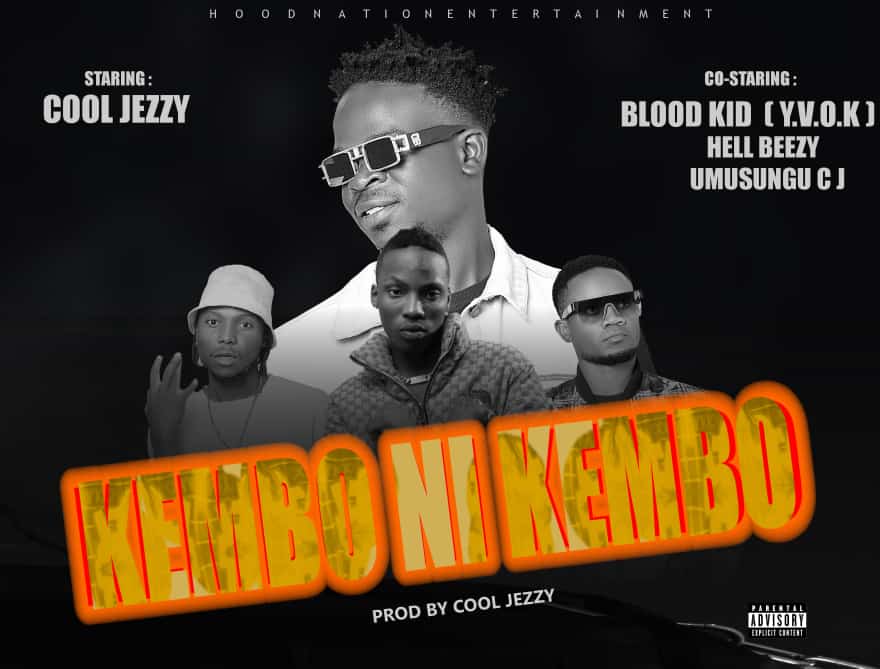 Step into the world of raw power and unyielding strength with "Kembo Ni Kembo," an electrifying hip-hop anthem by Hood Nation featuring the dynamic talents of Blood Kid YVOK, Umusungu CJ, and Hell Beezy. This high-energy track serves as a declaration of supremacy and a warning to all the doubters and haters that these rappers are not to be underestimated.
The song wastes no time in setting the tone, as a pulsating beat and fierce instrumentals immediately grab your attention. From the very first verse, Blood Kid YVOK steps up to the mic, unleashing a torrent of powerful rhymes that showcase his unshakable self-confidence and fighting spirit. His flow is razor-sharp, and his lyrical prowess leaves no doubt about the strength he possesses
Umusungu CJ takes the torch next, his delivery filled with an unapologetic aura of dominance. He weaves together intricate wordplay, highlighting the resilience he's built through life's challenges. With each line, he paints a vivid picture of his unbreakable will and the force he wields within himself.
Hell Beezy, the final rapper in this formidable lineup, enters the fray with a fiery intensity that ignites the track to new heights. He masterfully lays down verses that exude his fighting spirit and sends a clear message to anyone standing in his way – he's not just a force to be reckoned with; he's a powerhouse with fists ready to prove his might.
Collectively, the trio forms an unyielding alliance, united in their quest to show the world the true meaning of strength and